Thanks For Your Purchase, You Can Skip To Your Download Link At The Bottom
[headline_tahoma_large_centered color="#000000″]Special Upgrade For How to Stop Worrying PLR Pack Buyers…[/headline_tahoma_large_centered][headline_tahoma_extra_large_centered color="#900000″]5 All New Self Help Content Bundles Reduced To Less Than The Price Of 1[/headline_tahoma_extra_large_centered]
Self Help PLR Special Upgrade…
Take advantage of our 3 Day PLR special upgrade to grab 5 of our latest Self Help/Personal Development Content Bundles. This is basically a one-time opportunity to get access to over 200 pieces of unique, high quality, self improvement PLR content.
SELF HELP CONTENT BUNDLES…
At ToolsForMotivation.com, we specialize in developing high quality white label content in the personal development niche. Our content bundles cover the most popular topics in the personal growth arena. You simply download the material and it is ready for you to customize, repurpose and publish ANYWHERE you want!
Each content bundle we produce consists of the following…
[red_arrow_list width="100%"]
Ten 400+ word articles about a specific self help topic
2 formatted reports each using 5 articles from above
Ten high quality audio recordings of each article
30 custom built, editable quote posters (PSD format) – ALL artwork custom designed by our team
These bundles CANNOT be purchased individually. They are only available to our premium monthly members… except for this week!
[/red_arrow_list]
Now, you can take the traditional approach and use these bundles as-is. For example, you could take the articles and publish them to a blog or article directory. You can take the audio files and upload to Soundcloud or use in a podcast.
HOWEVER… the real power of these content bundles comes in how you WORK WITH THE CONTENT.
With just a little bit of creativity, you can reformat/repurpose this content into TOTALLY UNIQUE CREATIONS of your own. Here is a short video I recently created that shows a few creative examples of the power of repurposing…
With this 3 Day special, you can get access to 5 full content bundles,
Retail Value Of $235 (we sell similar marketing bundles for $47 per package)
, and have a huge base of brand new high quality content for your upcoming projects.
Let's Take A Look At Each Of The 5 Bundles…
[text_bar_1 background="#444444″ + width="92%"]Bundle 1 Topic — "Emotional Intelligence"[/text_bar_1]

[text_bar_1 background="#444444″ + width="92%"]Bundle 2 Topic — "Mental Toughness"[/text_bar_1]

[text_bar_1 background="#444444″ + width="92%"]Bundle 3 Topic — "Be Your Own Person"[/text_bar_1]

[text_bar_1 background="#444444″ + width="92%"]Bundle 4 Topic — "Dealing With Setbacks"[/text_bar_1]

[text_bar_1 background="#444444″ + width="92%"]Bundle 5 Topic — "Gratitude"[/text_bar_1]

[divider_bar_wide]divider [/divider_bar_wide]
[text_bar_1 background="#444444″ + width="92%"]Samples Of The Content…[/text_bar_1]
The following samples are from a previous content bundle called "Critical Thinking"
[headline_tahoma_extra_large_centered color="#900000″]Article Sample[/headline_tahoma_extra_large_centered]
[headline_tahoma_extra_large_centered color="#900000″]Audio Sample[/headline_tahoma_extra_large_centered]
[order_box_3 width="65%" + border="2px"]
[headline_tahoma_large_centered color="#000000″]Self Help PLR Special Expires In…[/headline_tahoma_large_centered]
[green_tick_2_list width="100%"]
Summary Of What's Included…
Emotional Intelligence Content Bundle
10 "Emotional Intelligence" Articles (400+ words) and 10 audio mp3 on the following topics:
Article 1: A Brief Introduction to Reading Body Language
Article 2: A Quick Introduction to Psychology
Article 3: How to Manage Your Own Temper and Anxiety
Article 4: How to Persuade Anyone
Article 5: How to Use Mindfulness to Increase Emotional Intelligence
Article 6: Neuro-linguistic Programming
Article 7: The Neuroscience of Emotional Intelligence
Article 8: The Three Models of Emotional Intelligence
Article 9: Understanding People Isn't Everything
Article 10: What is Emotional Intelligence?
Two Mini Reports ready for Branding
Thirty "Emotional Intelligence" Posters with editable PSDs included
Mental Toughness Bundle
10 "Mental Toughness" Articles (400+ words) and 10 audio mp3 on the following topics:
Article 1: Breaking Through the Mental Toughness Barrier
Article 2: Easy Ways to Improve Mental Toughness
Article 3: How Tough Are You?
Article 4: Is Mental Toughness Inherited?
Article 5: Mental Toughness and Your Habits
Article 6: Military Toughness
Article 7: Sports and Mental Toughness
Article 8: The Main Traits of Mental Toughness
Article 9: Use Your Mind to Develop Your Attitude and Confidence
Article 10: What is Mental Toughness?
Two Mini Reports ready for Branding
Thirty "Mental Toughness" Posters with editable PSDs included
Be Your Own Person
10 "Be Your Own Person" Articles (400+ words) and 10 audio mp3 on the following topics:
Article 1: Accept Yourself
Article 2: Being Your Own Person
Article 3: Do You Let Others Influence Your Decisions?
Article 4: Follow Your Heart
Article 5: Have You Cut the Apron Strings?
Article 6: How to Know if You Are Being Your Own Person
Article 7: Is Society Shaping You?
Article 8: Is Your Life a Success?
Article 9: Live the Life You Truly Want To
Article 10: Tips for Being the Best You Possible
Two Mini Reports ready for Branding
Thirty "Be Your Own Person" Posters with editable PSDs included
Dealing With Setbacks Bundle
10 "Dealing With Setbacks" Articles (400+ words) and 10 audio mp3 on the following topics:
Article 1: A Setback Is An Opportunity In Disguise
Article 2: A Back-Up Plan Is Your Best Friend
Article 3: Be Positively Successful
Article 4: Blame Is A Mistake
Article 5: Dealing With Setbacks, Not Failure
Article 6: Instant Gratification Is Your Greatest Enemy
Article 7: Love Yourself First
Article 8: Set Realistic Goals
Article 9: Stealing From The Thieves – Copying Success
Article 10: The Tree That Bends Does Not Break
Two Mini Reports ready for Branding
Thirty "Dealing With Setbacks" Posters with editable PSDs included
Gratitude Bundle
10 "Gratitude" Articles (400+ words) and 10 audio mp3 on the following topics:
Article 1: Do You Count Your Blessings?
Article 2: Do You Love Your Life?
Article 3: Do You Truly Give Thanks at Thanksgiving?
Article 4: Helping Others with Acts of Kindness
Article 5: Improve Your Life by Being Grateful
Article 6: Life is What You Make it
Article 7: Reduce Your Stress Levels by Being Grateful
Article 8: Showing Your Gratitude
Article 9: Teaching Your Children the Meaning of Gratitude
Article 10: What Does Being Grateful Mean to You?
Two Mini Reports ready for Branding
Thirty "Gratitude" Posters with editable PSDs included
SUMMARY OF THE TOTAL CONTENT PACKAGE
50 400+ word articles
10 Mini Reports ready for Branding
50 Audio Articles: in MP3 formats
150 Quote Posters with editable PSDs included
[/green_tick_2_list]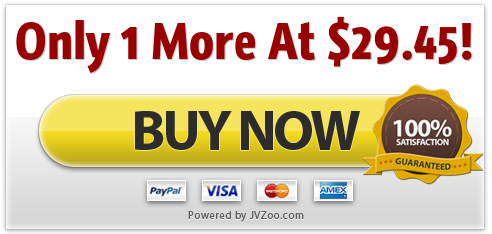 [/order_box_3]